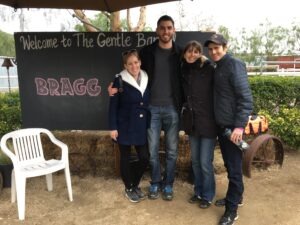 At the beginning of the year we finally made it to The Gentle Barn! An amazing animal sanctuary and protective haven!
When I first saw her, I wondered if she was actually pregnant because of her extremely large belly. It turns out the reason she had such an abnormal stomach was because she was impregnated too many times, not to mention her baby calves being ripped away from her so that humans could drink her milk! She then developed a hernia, and no w here she is. Poor girl. Though, I am so glad she is safe and in good hands today!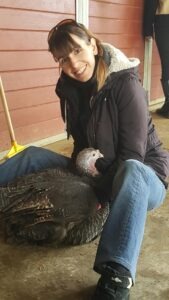 Another great experience I had never had was scratching a turkey underneath her wings! Her name was Alice and I sat down with her, got to hug her and give her love. 
Alice was rescued from Thanksgiving in California with her 4 sisters in 2015. They had seen other turkeys slaughtered right in front of them an thought the rescuers would do the same to them. So they had volunteers sit with them every day and bring them treats and in a very short time instead of running away from them, they were running towards the volunteers.
The sad part - in this picture on the right you can see Alice in the front. She is barely 2 years old, whereas the turkey in the back is a wild turkey.
Alice is so big since she was a Thanksgiving Turkey who was genetically modified to grow to her full rise in only 12 weeks and will never stop growing. One day she will not be able to get up anymore due to her weight. Her life expectancy is only 4 years of age, whereas wild turkeys like the one in the back can live up to 25 years!
This is what they do in order to satisfy corporate's greed and people's gluttonous ways of eating on Thanksgiving...and people put this in their bodies and don't even realize how much it is hurting them.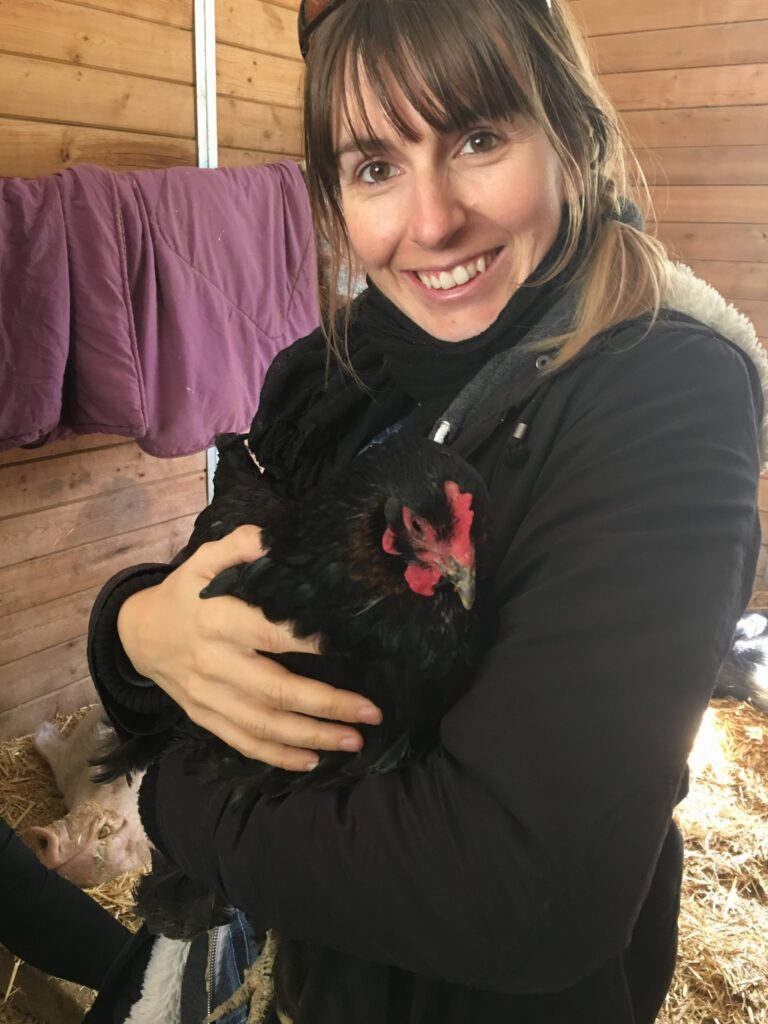 I also got to hold a super soft chicken called Rebecca, scratched a goats back and rubbed a pigs belly.